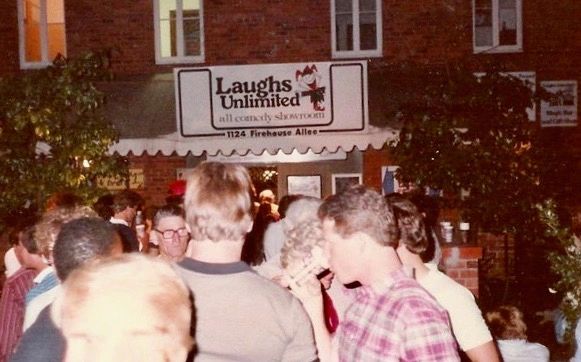 This is Show #1 for this Podcast and features why I did it, what to expect, and the story of how I got into the business. It also features a comedy set from the very first act to hit my stage on August 7th,1980…Garry Shandling.
In this 2nd show I am offering a normal Live show format, which has 3 comics, an Opening act, Feature act, and a Headlining Comic. This is how most comedy clubs present live shows. This particular show showcases talent from Andy Roberts as Opener, Robert Aguayo (a comic musician) as the Feature act, and one of the Best…Denny Johnson Headlining. Sit back and enjoy 30+ mins of Comedy, taped Live onstage.
Show 3 features an interview with comedian and first employee of Scott's Comedy Club, Lynn Stobener. In the interview we discuss the earliest days of the club and how Lynn developed into a standup comic. There is a live comedy set by Lynn from an early outdoor concert called "Laughs in the Park".